I know by now everyone is probably Halloween-ed out (Well except our family. Zander is already asking me when Halloween is again, and is talking about what he wants his costume to be). Anyway I couldn't skip over our yearly tradition of going to the pumpkin farm and feel good about myself.

I said, "Yoo-Hoo, look at me and show me your pumpkin!"
This was the look I received.
Obviously he was trying to appease me, but had places to go and people to see.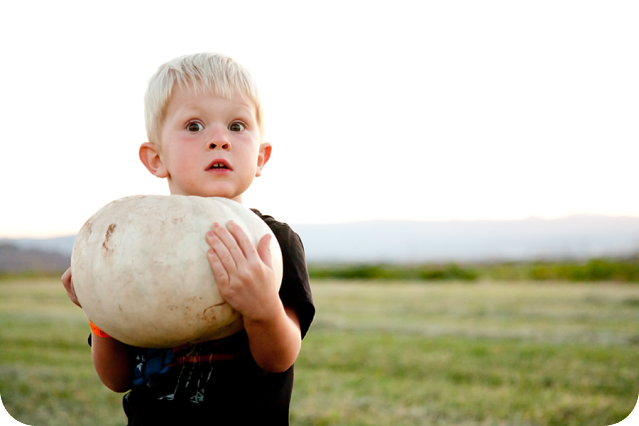 Little Beanie. All smiles.

Our boy has grown up so much since
THIS
post (and so has my photography ha ha)
COWS!!!