How can our little Layla be five months already! She is such a little mushy ball of chubby goodness. She just started giggling but only for Zander. All he has to do is look in her direction and she laughs. Its adorable and infuriating. I have to admit that I'm a tad jealous that I can't make her laugh. I did however hug her too hard and made her cry. Bad mommy!
By the way, my lovely and talented sis-in-law made Layla's scrumptious headband. Find them
here
.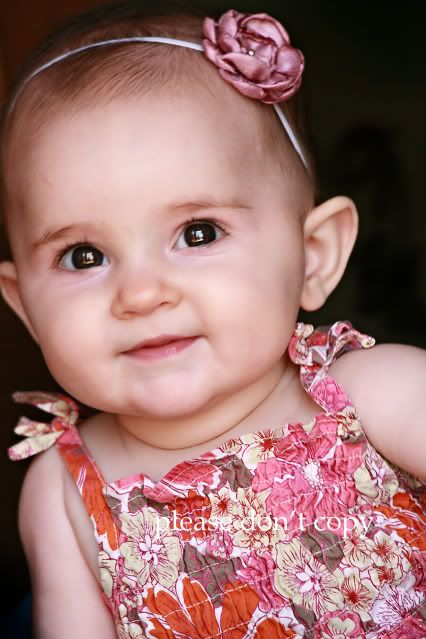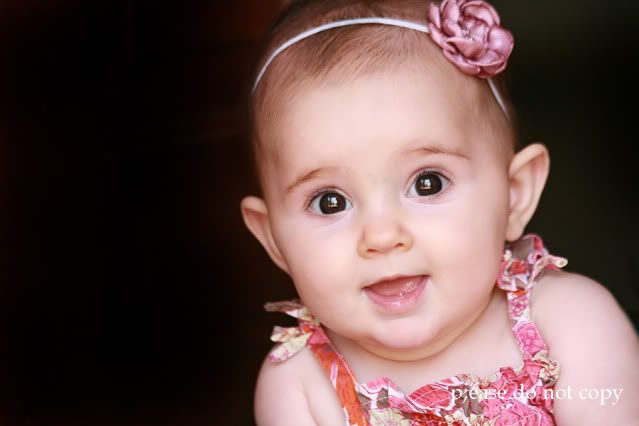 And just for fun I wanted to compare our baby pictures. I'm still pretty certain that she's my child.