Zander-Man was quite the kid this Halloween.

He LOVES his Superman costume, if fact I had to make him take it off the night before to wash it because he had been sleeping in it and wearing it all day since we got it....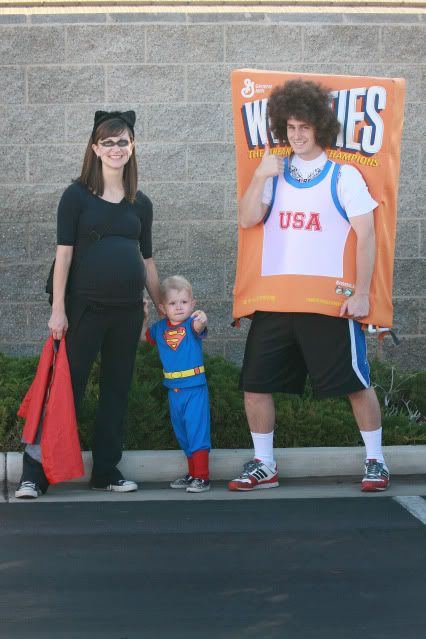 This was my sad attempt at a Halloween costume. There aren't many options for a big pregnant girl :)

What a hottie!!! With hair like that I would eat my Wheaties!
Besides LOVING the candy, pretending Paul's costume was a fort was his favorite part of the day.