My sweet, crazy, insane child turned two a week ago and I almost forgot to blog about it! What kind of mother/blogger would I be if I didn't blog about my first born's second year of life! Ok....I'm going a little overboard.
Anywho, Zander turned two and apparently this meant that he thinks he can act like a teenager. He INSISTED that this was what he was going to wear (see below) for his big day. I guess I should have been happy he didn't choose to wear his birthday suit....ok that was lame...moving on. My step mom calls the "birthday boy" to wish him a Happy Birthday. He looks at me, takes the phone, goes into his room, and shuts the door. I walk in there to tell him to say goodbye and I see him laying on his bed with one leg crossed over the other with the cell phone to his ear. He takes one look at me and says, "No Mamma, Shut da door!" as he is pointed at me to get out. Apparently it was a private conversation. I couldn't help but burst out laughing. *sigh* I didn't know I was raising a 16 year old in a two year old body.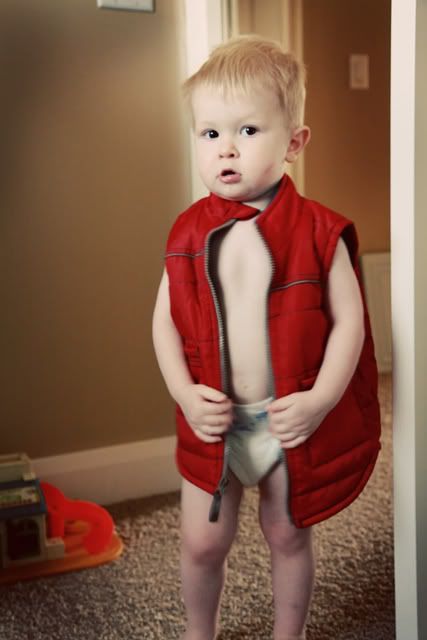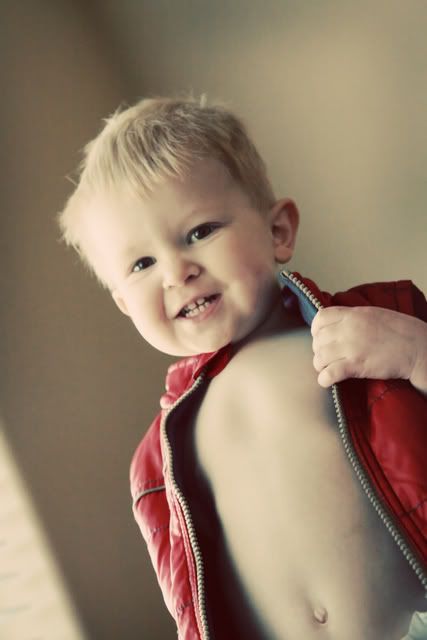 This is his birthday cake.....HA HA HA...yea right, I wish I was that talented! In my mind this is what it looked like.....
This is what it really looked like. Wow! Obviously cake decorating is not my forte. I am actually laughing out loud as I write this because those cupcakes are so pathetic! I think next year I am asking Hillary to make his cake- she has mad cake decorating skills!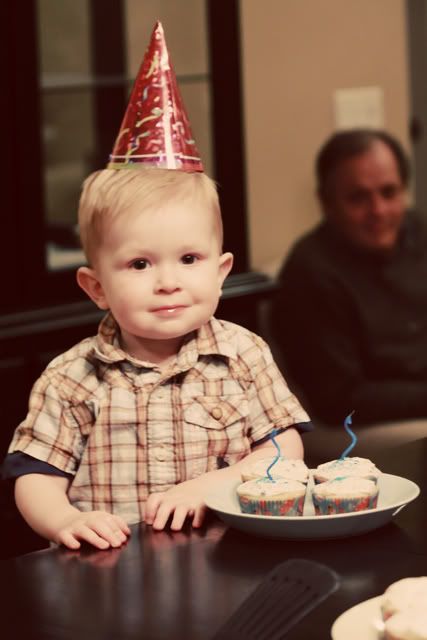 Happy Birthday Z-bug!