Yes. It's March and I'm blogging Christmas...so what.
During Christmas time we have really been enjoying our family traditions. And it seems like each year I tend to add a new one. This year our added tradition was to make gingerbread houses.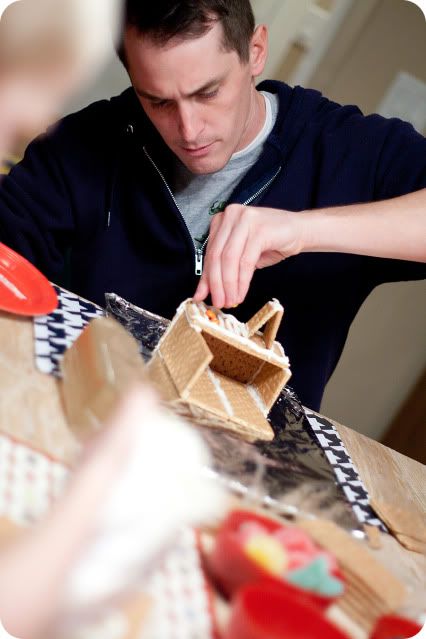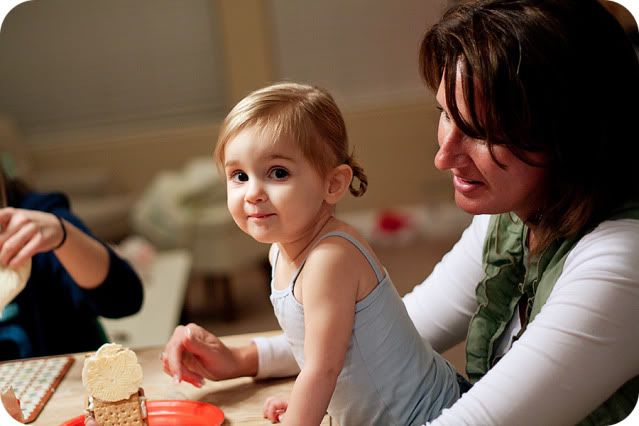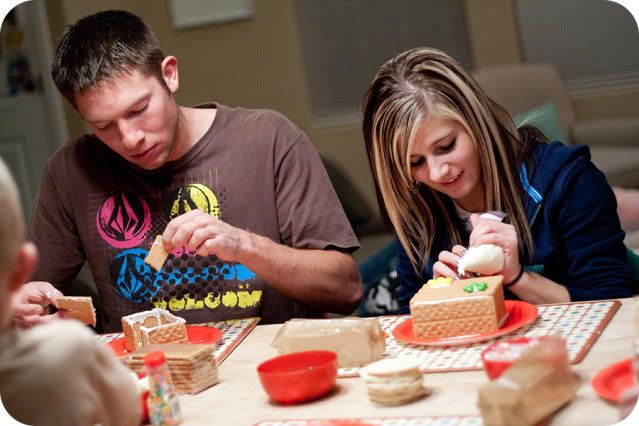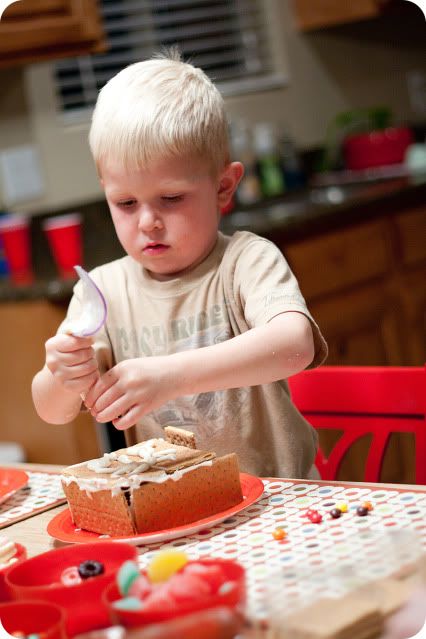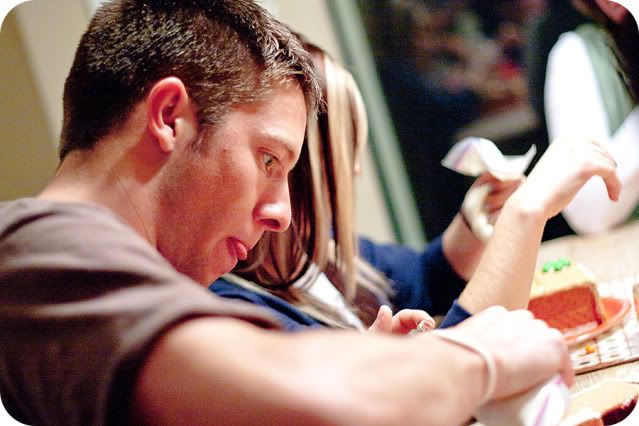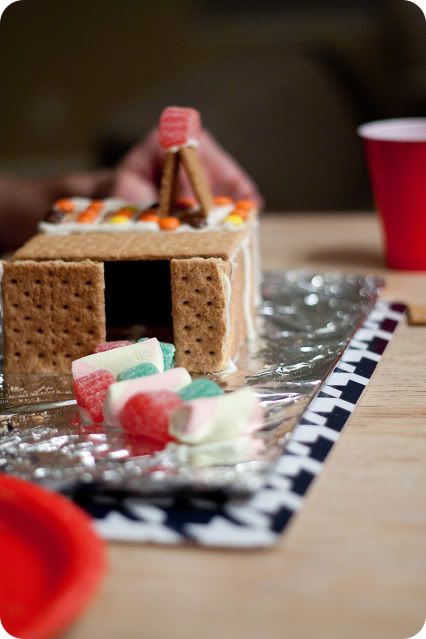 Tradition #2
We like to let the kids pick out their own ornament to add to the tree. Zander picked out a Yoda ornament that lights up. Layla could not make up her mind...she LOVED EVERY ornament:) We went to the store three times just to have her choose her ornament and she couldn't commit. Whenever I thought she had chosen the one she wanted, I'd put it in the cart and she would freak out. So, she didn't get one this year...bummer.
Tradition #3 (By far my favorite)
Every year we drive out to Tuacahn to see the live manger and to see Santa. Our little pink marshmallow loved it all...Zander, on the other hand, absolutely wasn't thrilled to sit on Santa's lap. As many of you know, I'm a mean mother and anxiously await the "screaming on Santa's lap" picture every year...and this year I had TWO children to watch freak out (I told you I was mean). As we were waiting in line Paul decides it's way too mean to make Zander sit on his lap at almost five years old. RUDE PAUL! So, I hesitantly settled on just a Santa pic with Layla. Needless to say I was a little disappointed.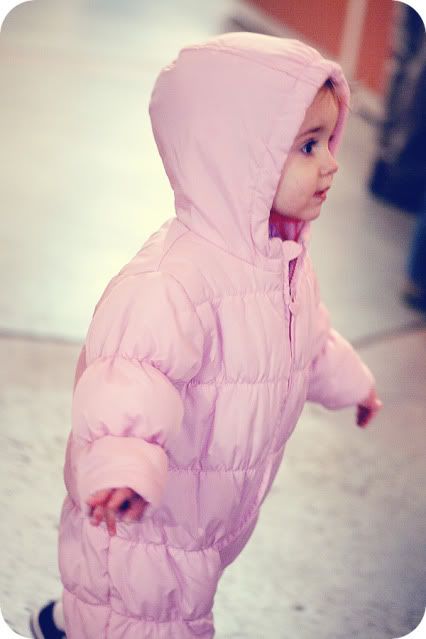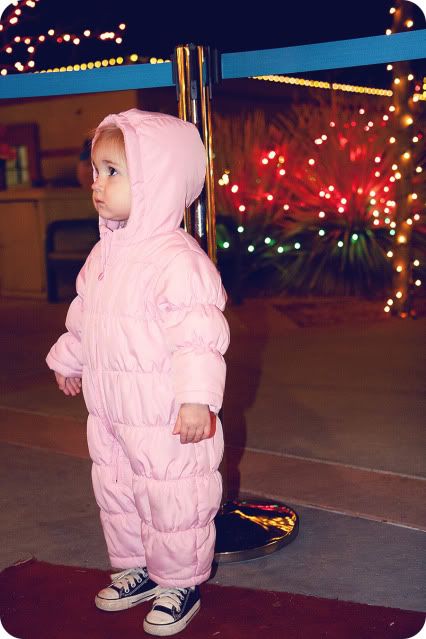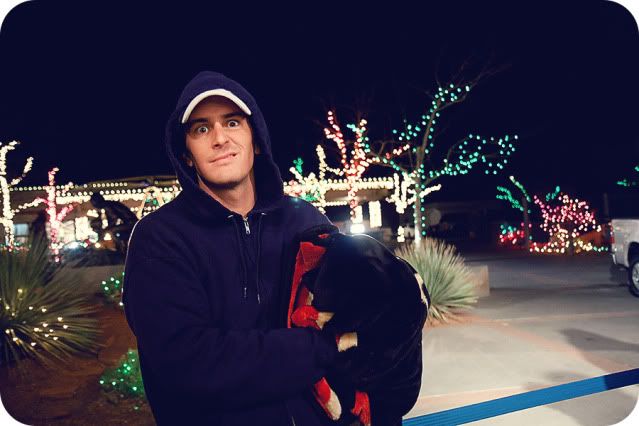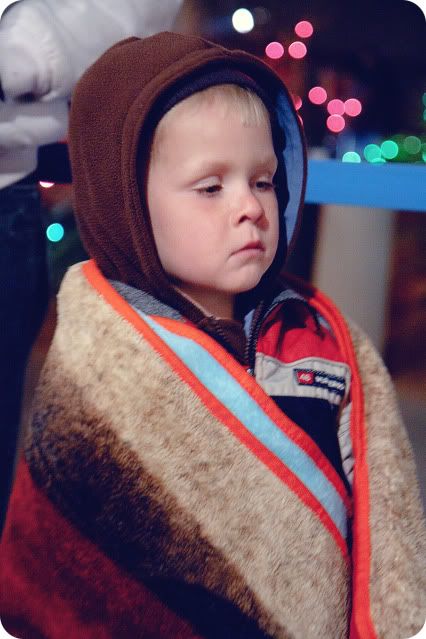 See?? No tears. No freaking out. Just a little worried look. See previous years
HERE
,
HERE
,
HERE
Guarding my Christmas Gift.
Paul and I typically don't do anything for each other for Christmas, but this year my sweet husband did. Zander took guarding my gift seriously. For those of you that don't know I can't stand surprises. I can't bear the thought of not knowing what is inside those wrapped presents under the tree. There were many years as I kid that I knew exactly what I was getting for Christmas...How you ask?? Because I would carefully unwrap all of my gifts, look at them and then re-tape them. I know, I'm no fun.
Anyway, Zander was the guard of my gift. He even attached a note that said, "Don't open". By the way, my gift rocked! I received a cleaning lady to come clean my house three times!!! I know, my husband is the best.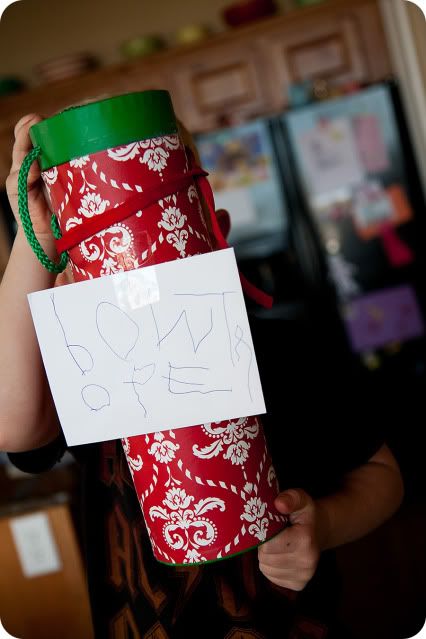 Christmas Morning.
Zander has high expectations from Santa and his elves. All he wanted for Christmas was a remote control rocket ship that can fly....well...nobody makes them. We had to have one of Santa's elves call and tell him that they didn't know how to make one. So, he settled for a remote control flying saucer, science experiments, and a jar of green olives. The kid LOVES green olives. Layla was happy as long as it had something to do with art or babies.
(My Christmas morning pics didn't exactly turn out too well. Most of these are from Christmas day.)