Our little Beanie just turned one....well a month ago. Here she is in all of her splendor showing off her signature facial expression, while putting her baby in a head lock.

We got her this little doll that plays peek-a-boo for her birthday gift. I thought it was so cute in the store, but after taking it home it ended up giving me creep out. Long story short, I'm completely afraid of her doll.
It's ok though because all Layla wanted to do was gouge her eyes out anyway.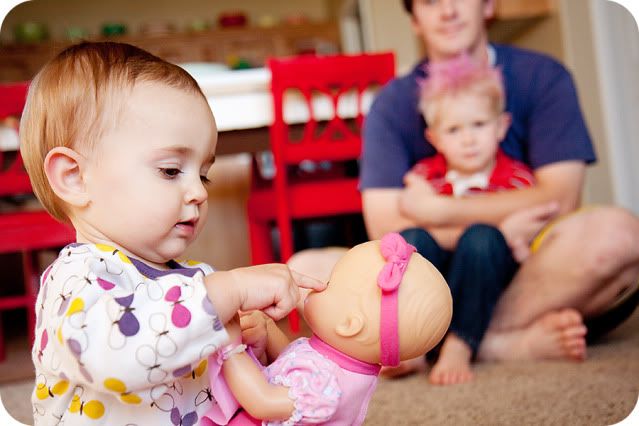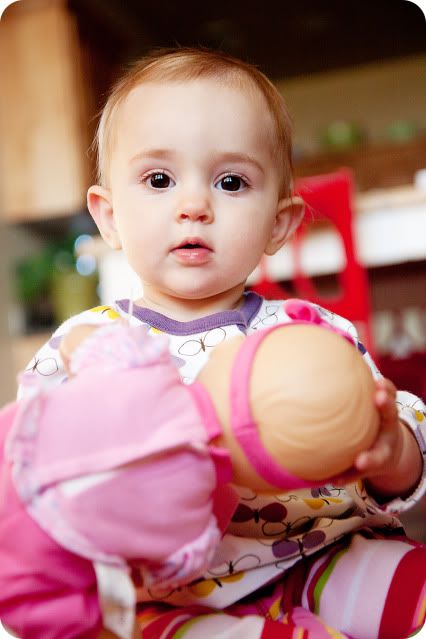 My completely talented and awesome friend Leslie made Layla this ROCKIN' cake. Is she talented or what!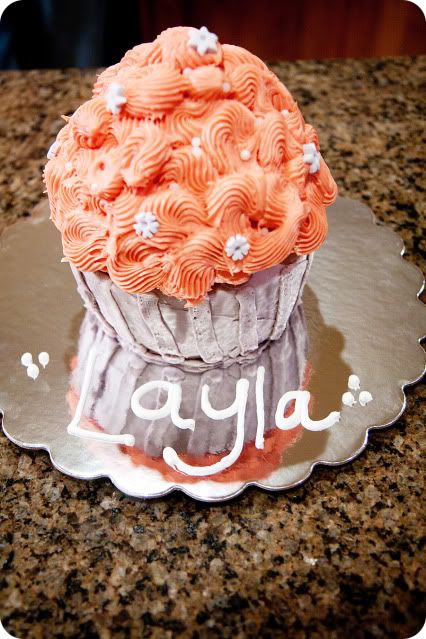 I guess Layla didn't want to get her hands dirty...who's kid is this??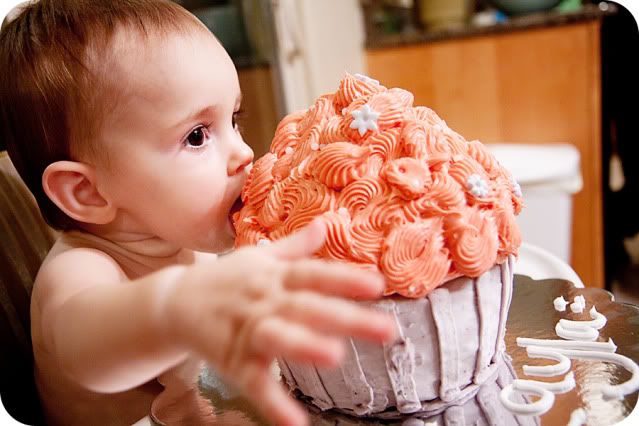 Nothing says, "I love you" like shoving your baby girl's face into her birthday cake.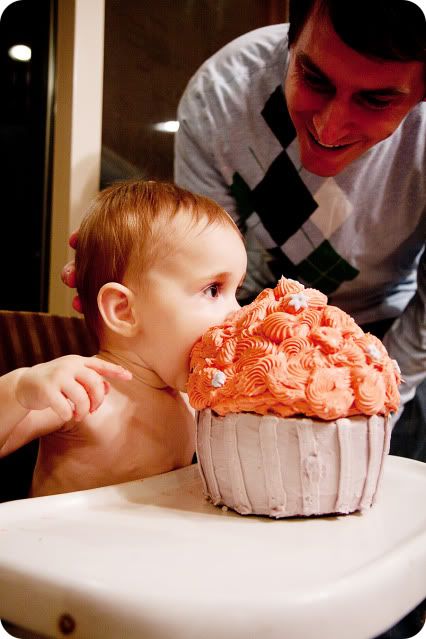 Taking a breather.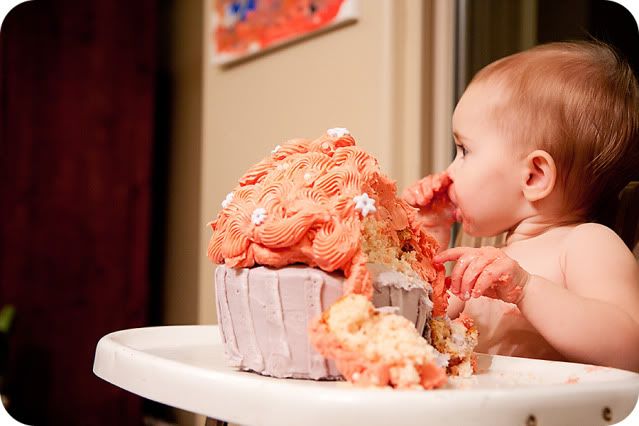 More awesomeness by Leslie...and yes they tasted as good as they looked!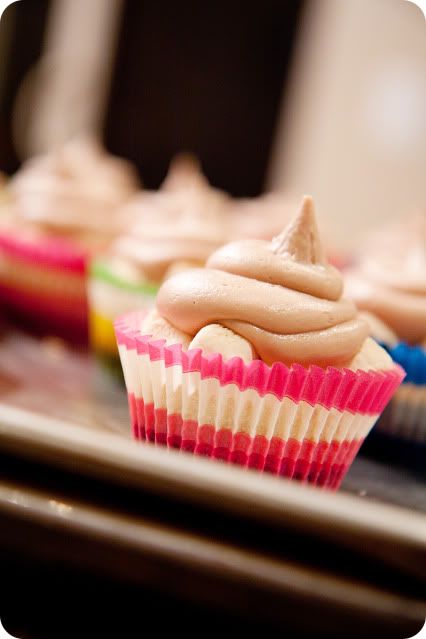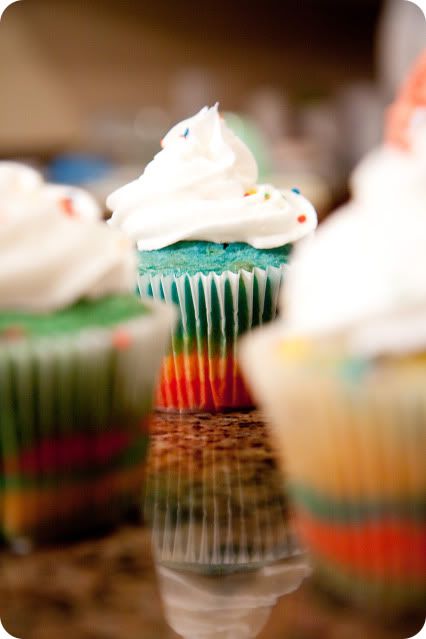 HAPPY BIRTHDAY Beanie!!! Your a complete joy to us!