Zander finally attended his first day of preschool. It's all he has been talking about for a year and a half.
He was disappointed that he couldn't ride the bus like the big kids, but he was still VERY excited. I have to admit that as I was dropping him off I got a little verklempt.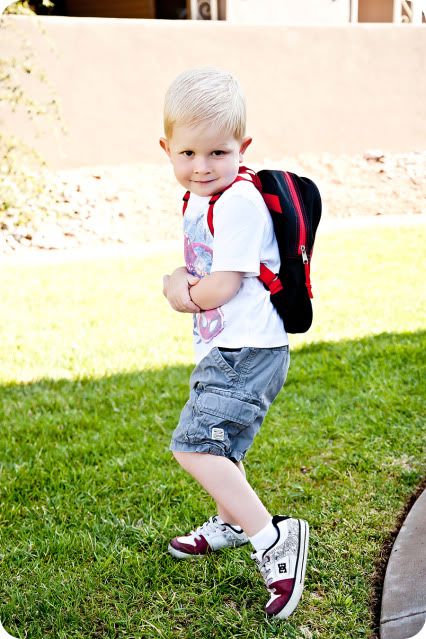 He wanted me to make sure I took a picture of his spider man backpack.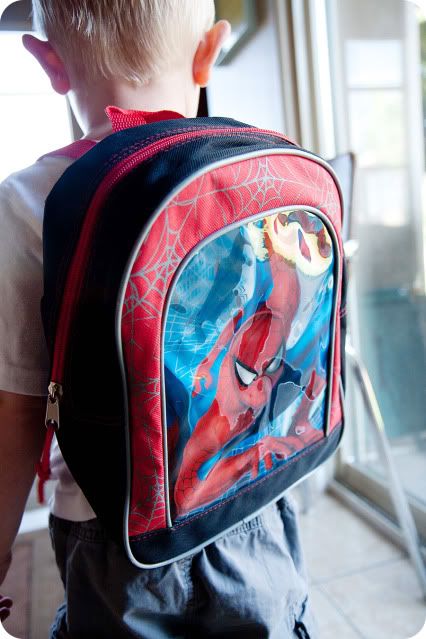 Paul had to go to work before Zander woke up that morning so he left him a really cute note. After I read it aloud to Zander he said, "That is so cool! I love my dad! I want to take this to school read this to my teacher!" And so he did :)